Here's what some of our exhibitors had to say about Livestock Malaysia.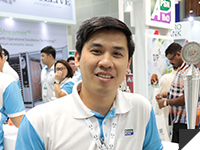 Dr. Lim Hang Chern, DVM (UPM) - Director, APSN Biotech Sdn. Bhd.
Our goal to participate in Livestock Malaysia is to expand our network reach and be visible within the ASEAN region through this exhibition. This exhibition provides us opportunity to engage with both local and international industry professional by providing us a platform to showcase our latest product and technologies.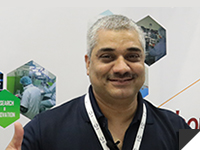 Dr. Ali Asgar - Saife Overseas
We are happy with the quality of visitors, which are B2B and direct customers. I believe that this can be a major habit of the countries that usually join here, including Malaysia, Vietnam, Indonesia, Thailand and others. I also believe that Livestock Malaysia is a big help for businesses or companies' marketing activities, and is an excellent meeting point for the major companies here and in other parts in the world.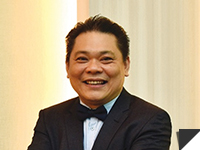 Datuk Jeffrey Ng - Former President, Federation of Livestock Farmers' Associations of Malaysia (FLFAM)
The Agriculture and Agro-Based industry is growing rapidly in Malaysia, particularly in southern part of Malaysia, contributing greatly to the economic growth and development of the Malaysian Livestock industry. It is extremely timely for Livestock Malaysia to be held for continual support and encouragement of the local farmers and producers of the Livestock industry.