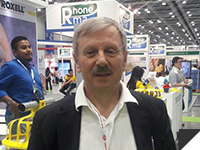 Bruno Mazzoni - Sales Director, Corti Zootecnici
I think that Livestock Malaysia 2018 is really a good show. I've been in Livestock Malaysia 2015 and I can see that here in Livestock Malaysia 2018, there is a lot more competition.
Mr. Kumaraguruguru A/L Murugiah - Manager, Green Aquatic Feed (M) Sdn. Bhd.
This exhibition is very well-organised. Many suppliers are here wherein you can get direct contact with them, can get clear information from them. There are also a lot of agents, as I really find it difficult getting details from them on the internet. The exhibitors are very responsive to the needs and requirements of us, their customers. All those reasons are why I come here at Livestock Malaysia 2018.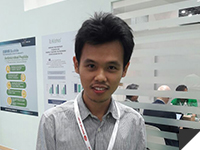 Mr. Joel Chong - Operations Manager, Sea to Table Sdn. Bhd.
Livestock Malaysia 2018 is quite interesting. Actually, I have never been to this exhibition and conference. I started raising kampung chicken and I am here to see what are the different methods and techniques out there that I can use.