Melaka International Trade Centre (MITC)
Jalan Konvensyen, Hang Tuah Jaya, MITC Complex
75450 Ayer Keroh, Melaka, Malaysia
Melaka International Trade Centre (MITC) was officially launched in June 2003 by YB Senator Tan Sri Hj. Mohd Ali Bin Mohd. Rustam, the former Chief Minister of Melaka. MITC, the most superior international trade centre and MICE (Meetings, Incentives, Conventions and Exhibitions) centre has played a vital role in generating the trade development and achieving the vision of Melaka Maju 2010. With the existence and expansion of the MICE industry, we believe Melaka community may gain the benefit and high acknowledgement with the function produced from MITC.
MITC was constructed on a 3.1 acre land with a built up area of 13,090 square meters of meeting and exhibition space. The superb amenities available comprises of a grand ballroom, three exhibition halls, six meeting rooms and an auditorium. The formation of MITC in the heart of Ayer Keroh Satellite Town by the state government of Melaka is to serve as an one-stop centre Trade and Service Centre. It is the latest township development where is it strategically situated and accessible from others towns, cities and states in Malaysia via the North-South Expressway.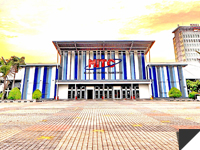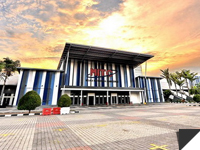 Map to Melaka International Trade Center